Mangalore: Every incident of joblessness can in some way be attributed to the lack of career guidance or misalignment of education and career goals, said KPSC Member Dr. Ronald Anil Fernandes.
Addressing the gatherings after inaugurating the 'MERAKI', the career day organised by the University Employment Information and Guidance Bureau (UEIGB) at Mangala auditorium of Mangalore University on Friday, he expressed concern over unemployment and said, 'In Uttar Pradesh, according to a media report, 3700 PhD holders, 28,000 PG holders and 50,000 graduates applied for 62 peon posts, which is appalling. The health of the economy is really alarming'.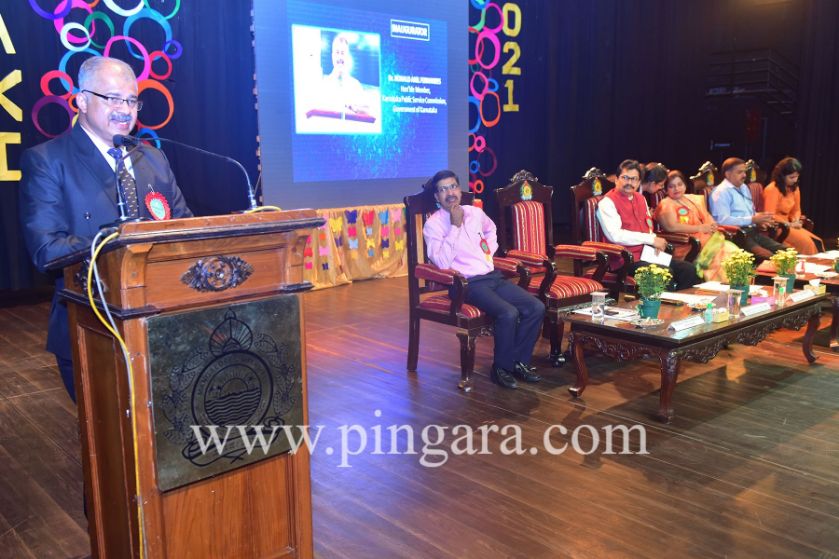 He further stated that 36 crore youth, 27.5 % population of the country belong to the age group of 15 and 29. In Karnataka 1.7 crore youth fall in this age group. Post pandemic getting a job is a difficult task. While many have been doing part-time job and others forced to take up jobs unrelated to what they studied at college.
Meanwhile, he added that there are many examples like Bill Gates (Microsoft), Steve Jobs (Apple), Mark Zuckerberg (Face Book), Elon Muck (Tesla) and many others, who proved that graduation is not important to become a successful entrepreneurs. Exposure to vocational education in all schools and colleges, which may be with industry training may help.
Explaining the importance of competitive exams, he said that out of 2,123 candidates who appeared for the interview in 2020, only 7 were from coastal region. Never give up approach, good coaching centres and readiness to work anywhere is very important to overcome this problem.
Presiding over the function, Mangalore University Vice Chancellor Prof. P Subrahmanya Yadapadithaya said that we should deserve first then should desire. "Failure is not the end and it increases our capacity. Willingness to perform, utilizing ample opportunities and developing competence, being a smart performer is the key," he added.
Registrar (Administration) K Raju Mogaveera (KAS) opined that the university campus should prepare students for their life. Also hoped developing a sophisticated competitive exam training centre at the university. UEIGB Chief Dr. Preethi Keerthi D'Souza explained the activities of the bureau and urged students to utilise the opportunity under UEIGB.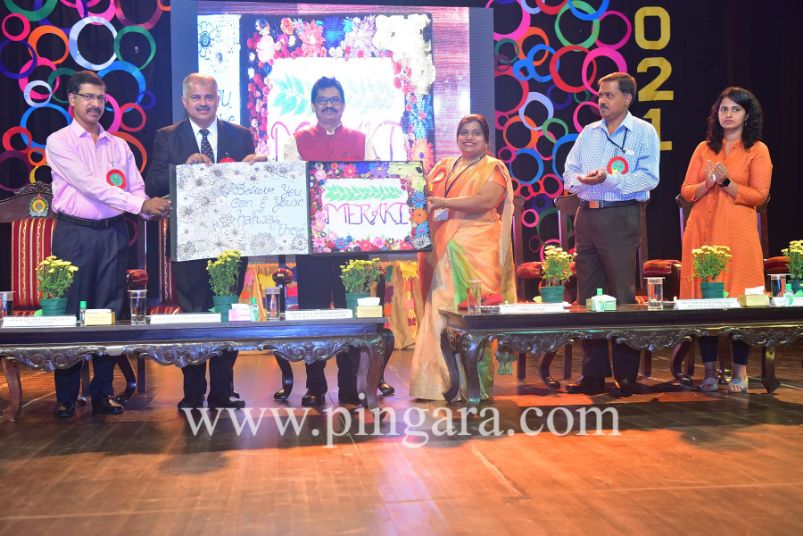 Bantwal Tahsildar and Taluk Magistrate S R Rashmi and IDP Education India Private Limited Senior Executive Shijomon Yesudhas were present among others. UEIGB Deputy Chief S J Hemachandra (KES) conferred vote of thanks.